The Vino Venitas Blog 1 Year Edition
SO I have been here for one year now, and it has been a fun ride so far. I have been practicing my Japanese for all this time and well Im still not where I want to be. The issue with that is that Im STUPID. It's a hard thing to admit, but hey after a whole year of studying a language and being around all these people, and STILL not being able to talk to them means I am stupid. Or dumb you can pick which ever one you feel suits me better.
Now for the update with regards to all the stuff I have been doing here you go: I have been teaching English in a foreign Country eventhough I am dutch. Yes I know its hard to believe and you might think that is just damn impossible but YUP, Im here doing it. Its been a whole year, and well people nothing new is happening anymore, so its just life right now. But I do have to admit something to you guys. I have lost something inside of me, Japan killed a part of my mental state, which is just a damn weird thing to happen. But before I came here, I had a real and I do mean REAL dislike/hatred for bugs. And they would render me catatonic, but now when bugs come near me … I look at em like Shoo. And that's it, I am able to move everything and stay calm as well. I still act like Im freaked out, because the kids like it but when Im alone and them bitches show up, I just remain calm and kill them. I have seen too many bugs in a really short time … they killed my innocence … yup Japan did it.
Now next thing you might be interested in, is the fact that I have all these plans in my head that I will bring to fruition once I get back to Amsterdam. In case you are curious as to what they are, here are some of the things I want to do:
–          Vino Venitas Short Story Movies
–          Vino Venitas Short Poetry Movies
–          Tales of Grimm CGI Movie
–          Death's Mercenary Movie
–          36th Ave Website Increasing hits
–          Spoken Notes Revival
–          Vino Venitas poetry shows
–          Publish books 3, 4 and 5
And some other stuff, but this should give you an idea of what I am planning on doing. And for those of you who know me, know that I am not one to want to do stuff and NOT execute it. So unless a bunch of stuff happens that forces me to change my plans, THIS is what will happen. Being creative and being my own boss is just something that makes me happy. So I will keep on doing that, just in case you were wondering.
And oh yeah, I have been able to make SpinyBackWebdesign.com into a real website that draws in more people than all my other sites combined. Which is kind of sad but kind of coo at the same time. And I am currently also learning  new program that will allow me to create characters in 3d, yeah I have to keep learning new stuff or else I will become "normal".
I am also really getting tired of FaceBook, feels like Im forced to be on it instead of WANTING to be on it. I bet most people will understand me when I say that, and a fair warning, if I keep noticing that my stuff is being overlooked, or that people really STOP caring about what I post … I will close this bitch. I am still not one for all those social media, showing everybody everything that I do. I mean Im having a hard enough time just writing this stuff down for you guys. I really don't like people all in my business. As you can tell, Im not in my happiest of moods, but as always I am in my honest mood.
Now on to the cute stuff. I walk by their class room … the kids run out and give me a hug. I come to their classroom and they give me this paper flower. I walk by and they smile at me … yeah that's about it for the current cute stuff. For the rest the kids are just as adorable as they have always been.
Oh yeah I almost forgot, I can read up to 70 kanjis now, which is like a BIG thing for me, because like I said before Im just not that smart. But yeah, 70 and the plan is to know at least 200+ by the end of the year. That would/could help me learn Japanese a lot faster right? And in case you were wondering, I have right now translated a total of 40 manga chapters by myself, and posted all of them online. So far people, like my translations and I will keep doing it until the manga has been completed.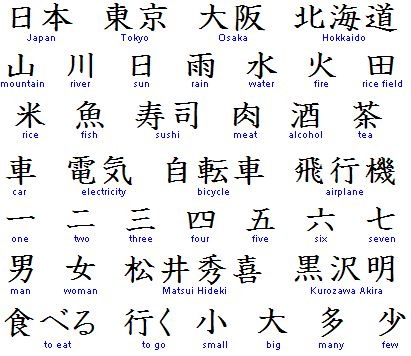 Im not really looking at VinoVenitas as much anymore, because well no else is as well. The name kind of died down, due to me leaving everything behind. It was to be expected, so Im not mad but I will say this, Vino Venitas will be back and it will be fun.
Oh yeah, in like 2 weeks  I have another gathering of my teachers and YES I will be drinking. If anyone wants a drunken email, from the boy drop me a line here and we can make sure you get a drunken email from me. Since most people really like me when I am in my drunken babbling mode.
Yup, that's all I got for you guys this time around. On a different note, people I will come back once I can speak Japanese. If I come back before that it will mean I wasn't able to extend my contract with my company or find a new job. THAT is the only way I will be back earlier than that. So I do not have a set date for my return, nor do I think about it. I just want to learn my Japanese and then I can finally be happy.
Oh yeah, don't forget that once I am done with Japan. I will go to Australia for 3 months … or at least that is the plan. I wont go if I cant find anything, but if I do … yup I will be a OZZIE for 3 months and maybe even more … but for now lets just do the 3 months deal.
Any question ask me.
Vino Venitas AKA The Truth